RealEstateRama
New Orleans hosts first regional meeting of the Governor's Task Force on Transportation Infrastructure Investment
New Orleans hosts first regional meeting of the Governor's Task Force on Transportation Infrastructure Investment
Regional leaders convene to discuss current status and future of Louisiana infrastructure
NEW ORLEANS, La. – (RealEstateRama) — Regional leaders and stakeholders along with industry and economic development partners attended the first meeting of Governor John Bel Edwards' Task Force on Transportation Infrastructure Investment. Hosted by GNO, Inc. and the New Orleans Regional Planning Commission, the meeting was held at the Louisiana Department of Transportation and Development's Regional Transportation Management Center.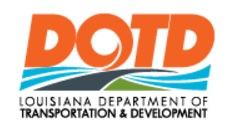 The group is co-chaired by DOTD Secretary Shawn Wilson, Ph.D. and Major General John Basilica, vice president and Gulf Coast district leader for HNTB Corporation. Among those in attendance were task force members from the area including Senate President John Alario and State Representative and Speaker Pro-Tempore Walt Leger. All modes of transportation were represented including regional ports, as well as freight and passenger rail advocates, aviation leaders, and engineering and construction representatives. Several private sector business leaders attended as well.
"This is another step in a very critical, but necessary process. I look forward to working collaboratively with this team of leaders representing the many regions and sectors from across the state," said Dr. Wilson. "Over the next six months, the Task Force will craft a plan for Louisiana to meet its full potential as a leader in multimodal transportation. With sound and sustainable policy, DOTD can and will deliver a transportation system the people of Louisiana deserve when we agree to make the necessary investments."
Citing the need to reinvest in our roads, bridges, and ports, and re-engage our federal partners, Gov. Edwards announced the Task Force in June 2016.
"For years, our aging infrastructure system has been neglected. Now, we face a $12 million backlog in transportation projects," said New Orleans City Councilmember Jared C. Brossett. "To address this backlog, we have to start investing in our infrastructure and improving our transportation system. This task force is an important step in the right direction. It's composed of a diverse group of stakeholders who have the expertise needed to develop sustainable short-term and long-term plans to fund our transportation networks and keep pace with our growing infrastructure needs."
The duties of the task force include researching, identifying, and making specific actionable recommendations for achieving sufficient increased levels of recurring funding to address on-going needs in all modes of transportation. The task force will make recommendations to Gov. Edwards to improve infrastructure in the state by January 1, 2017.
"Yesterday's regional meeting of the Governor's Task Force on Transportation Infrastructure Investment was productive on many levels. It provided the Secretary and the Task Force a chance to hear about priorities of the regional parishes, and to learn about various funding possibilities. But, most of all, it was a significant step towards building a broad coalition to support strategic infrastructure investment for Louisiana's future," said Michael Hecht, President and CEO of Greater New Orleans, Inc.
For more information, please visit www.dotd.la.gov, email dotdcs (at) la (dot) gov, or call DOTD's Custom Service Center at (225) 379-1232 or 1-877-4LADOTD (1-877-452-3683). Business hours are 7:30 a.m.-5 p.m., Monday through Friday.
Motorists can access the latest updates on real-time traffic and road conditions using the 511 Traveler Information System by dialing 511 from their telephone and saying the route or region on which they are seeking information. Out-of-state travelers can call 1-888-ROAD-511 (1-888-762-3511). Travelers can also access this information by visiting the 511 Traveler Information Web site at www.511la.org.