HOUMA, La. – (RealEstateRama) — Regional leaders and stakeholders along with industry and economic development partners attended a meeting of Governor John Bel Edwards' Task Force on Transportation Infrastructure Investment to discuss infrastructure concerns, plans and funding in Lafourche and Terrebonne parishes. The Houma – Thibodaux Metropolitan Planning Organization and the South Central Planning and Development Commission hosted the meeting at SCPDC in Houma, Tuesday evening, at 6 p.m.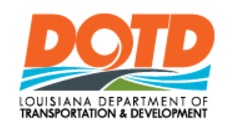 The group is co-chaired by DOTD Secretary Shawn Wilson, Ph.D., and Maj. Gen. John Basilica, vice president and Gulf Coast district leader for HNTB Corporation. Task Force members present were Basilica, Ken Naquin of the Louisiana Associated General Contractors, Ronnie Harris CEO of the Louisiana Municipal Association and Senator Norbert "Norby" Chabert, serving as the designee for Senate President John Alario. Also in attendance were State Rep. Jerome Zeringue of Houma, Henri Boulet of the LA 1 Coalition, and newly appointed DOTD Commissioner of Multimodal Commerce Tommy Clark, along with numerous other leaders from the region.
"The need for increased funding for multimodal infrastructure couldn't be more obvious then when you look a region like ours," said Sen. Chabert. "The needs are massive and the money just isn't there. That has to change or our economy will not grow."
Understanding the reality of a multi-billion dollar backlog in transportation needs, Governor Edwards announced the Task Force in June 2016 in order to focus on ways to reinvest in all aspects of our state's transportation system.
"I appreciate the task force providing an update and status report regarding the critical nature of our transportation infrastructure," said Rep. Zeringue. "There is no doubt that we cannot expect DOTD to maintain or make necessary improvements within the current funding constraints of the department. We will need to evaluate and consider all available funding options to ensure sufficient resources are provided."
With the Port of Lafourche being the southernmost port in Louisiana and centrally located in a large area of the Gulf that is rich in oil and natural gas, it supports the quality of life for thousands of Louisiana residents. Terrebonne Parish, the second-largest parish in the state in terms of land area, sits at the southernmost tip of the Mississippi River flyway and is the epitome of a "sportsman's paradise" with its rich wildlife.
"This region of the state, with its many waterways and access to the Gulf of Mexico, plays a major part in the overall economy of Louisiana," said DOTD Multimodal Commerce Commissioner Tommy Clark. "The residents here can clearly see the economic benefits of a fully integrated transportation system."
The duties of the Task Force include researching, identifying, and making specific actionable recommendations for achieving sufficient increased levels of recurring funding to address the transportation backlog in highway and bridge maintenance needs in Louisiana.
"The discussions at the meeting were very productive having significant public officials and private stakeholders participate in a creative dialogue on how to best secure funding on the backlog of project funding needs for the highways, ports, airports and inland waterways in Lafourche/Terrebonne/St.Mary parishes," said Boulet. "Recognizing both the $1 billion plus collective cost of the region's three highway megaprojects of La. 1, I-49 South and the North -South Connection to La. 3127, and the need to reinvest in our ports as the real economic drivers for our communities, are critical points in justifying a long overdue investment in our infrastructure needs. I look forward to some specific, achievable funding ideas brought forth at the meeting making it into the task force's recommendations to the Governor in January."
The Task Force is working to find investment solutions to address transportation needs in Louisiana and will ultimately issue a recommendation to the Governor for legislative action in 2017.
–www.dotd.la.gov–